Drei Hilti-Geräte wurden mit dem iF Design Award 2014 ausgezeichnet. Der Hiti TE 70 Kombihammer erhielt darüber hinaus einen Gold Award.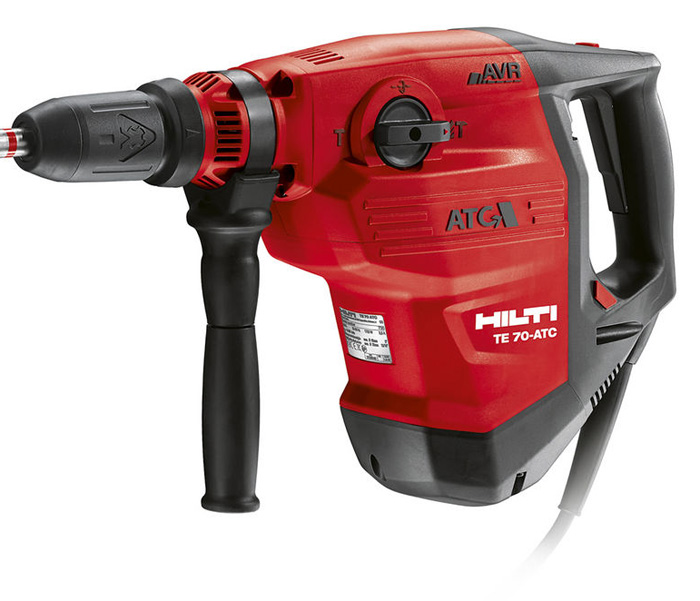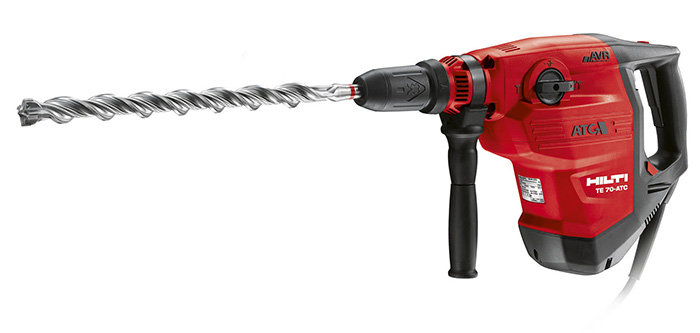 The Hilti TE 70-D / -ATC / -AVR. Now in its third generation, this Hilti flagship once again successfully combines optimum performance with minimum weight. Designed with its center of gravity close to the grip and requiring only low contact pressure, this tool simply takes the effort out of hammer drilling or chiseling, making work of this kind much less tiring. Its carefully though-out air guidance system ensures minimum dust intake, optimum cooling and thus exceptionally long life. Further enhanced through use of the highest-grade, virtually wear-free components, this combihammer can be relied on to provide truly reliable performance at all times.
"The Hilti combihammer is unambiguous and precise in its design; it neatly fits the Hilti range. Once again, it was demonstrated that an optimum output may be combined with a preferably low-weight device and a visually appealing design. The combihammer is a successful development; the brand is recognizable - that is perfect brand management. An absolutely contemporary product without appearing overcharged." Jury Statement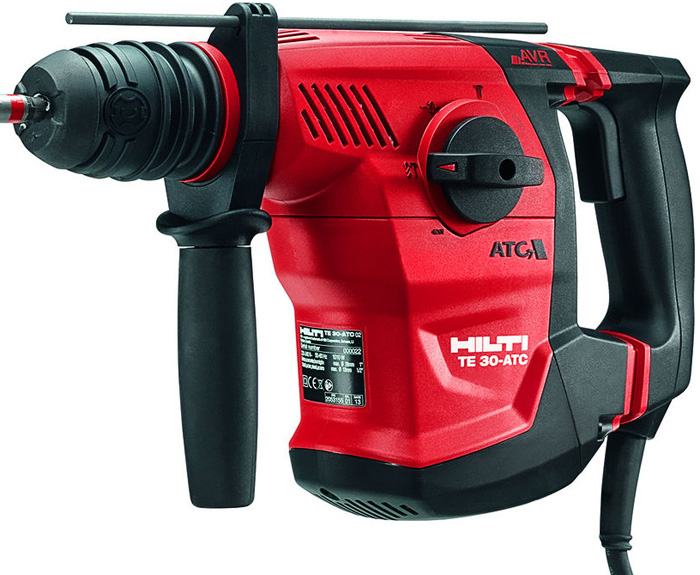 After starting life as a rotary hammer drill, the new-generation Hilti TE 30-ATC has been transformed into a genuine combihammer. Virtually completely redesigned, it now also achieves impressive chiseling performance in demanding jobs on masonry or concrete. In addition to featuring ATC Active Torque Control - the automatic cut-out system for greater safety in critical drilling situations - this combihammer provides everything it takes to make life easier for the user. Thanks to its new servicing concept, tasks such as changing the carbon brushes, the chuck or the electric supply cord are now simplicity itself.